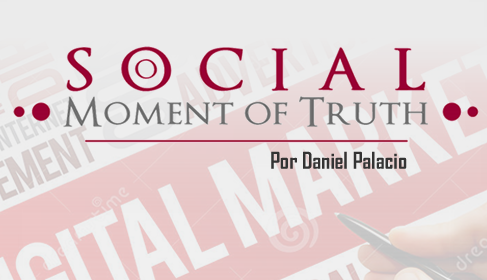 Blogs Marketing Digital - Blog Marketing - Cursos Marketing Digital
- Blog Marketing Digital - Marketing Digital Colombia - Marketing Digital Agencia Colombia -
Agencia Marketing Digital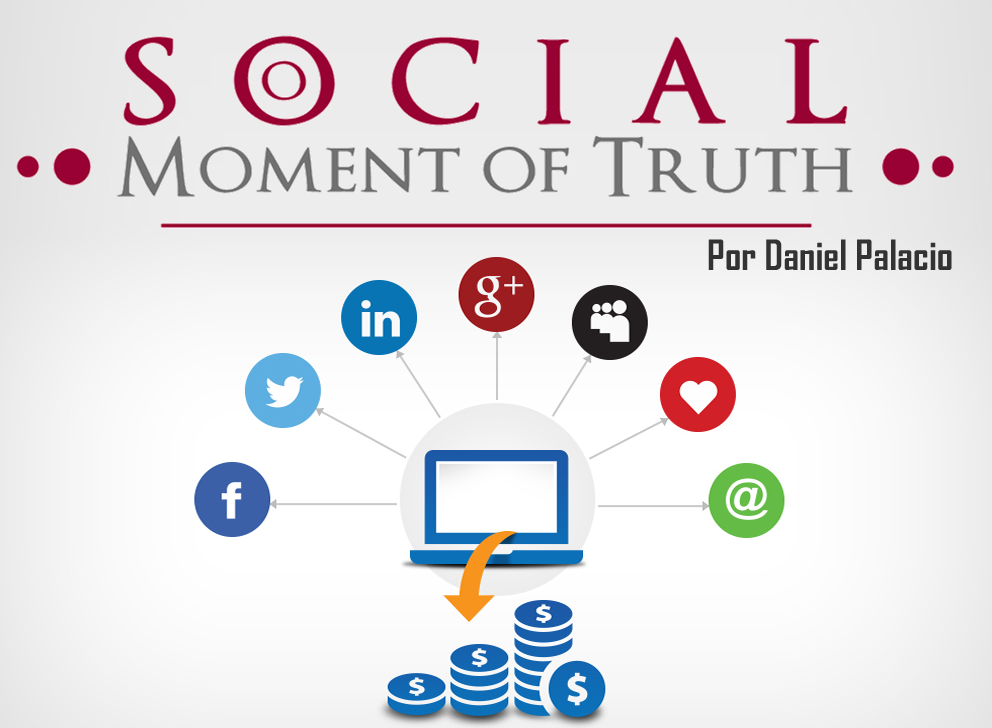 A continuación la guía y plantilla para medir el impacto de tu marca en el mundo digital.
Conoce la metodología y la forma de aplicarla.
Desde el año 2012, lancé esta metodología la cual he llamado SOCIAL MOMENT OF TRUTH (y se ha actualizado cada año) y que ha sido aplicada en varias marcas para medir el desempeño de su actividad de Marketing Digital.
Con esta Metodología fui el ganador de la IDEA INNOVADORA DE MARKETING DIGITAL así mismo nombrada como mejor proyecto digital.
Social Moment of Truth ha venido evolucionando la metodología con los cambios del mundo digital. La metodología tiene como objeto unificar las mediciones para identificar mediante una ponderación única una calificación porcentual que indica en que nivel digital se encuentra la marca.
Social Moment of Truth ha sido presentada en varios países y seminarios, talleres y conferencias y hoy dejo para uds la guía y la plantilla de medición. La versión 2017 incluirá medición de Apps y Video en Streaming.
DEFINE TU ECOSISTEMA DIGITAL
Es importante identificar cuáles son las acciones de Marketing Digital que deseas medir. Dependiendo de la Estrategia, Social Moment of Truth hace las veces de un Balanced Score Card que se puede adaptar según los objetivos de Marketing.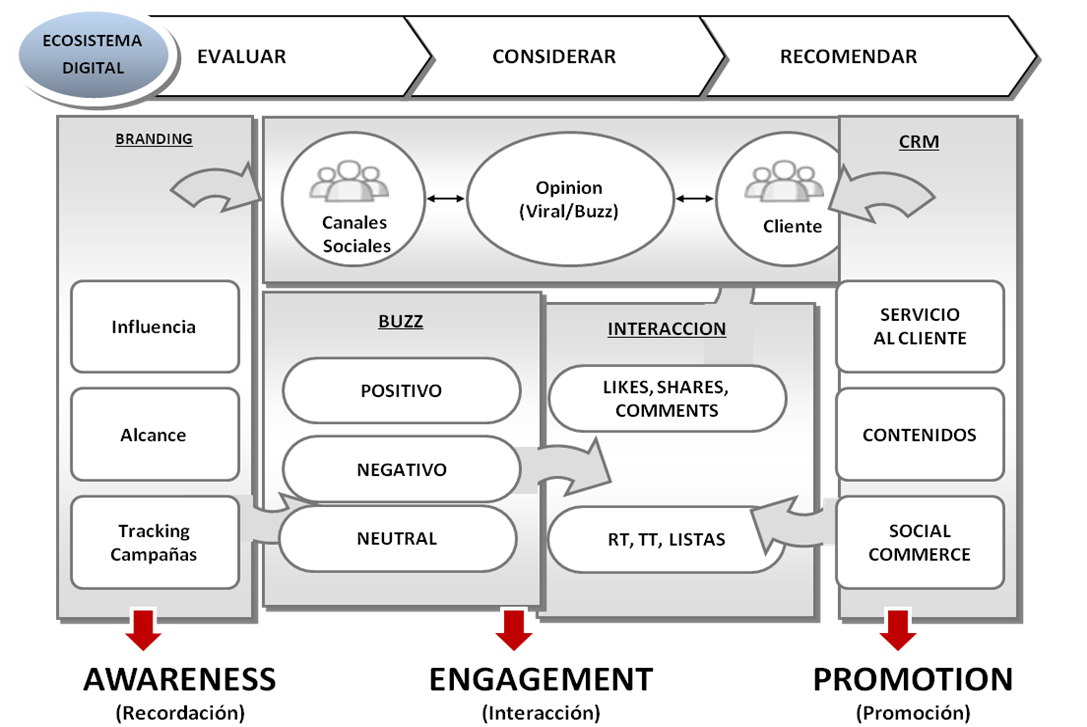 2. DEFINE LAS CONVERSIONES
Los indicadores de conversión pueden ser tan simples como quieras o tan complejos como la estrategia lo exija. En Social Moment of Truth debemos trabajar con el alcance de la marca no solo en los medios sociales, sino proyectando estos alcances en acciones puntuales que deseas lograr con la audiencia.
Para esto te sugiero que inicies con conversiones simples como:
Leads, Ventas, Solicitudes de Info etc.
Y si quieres avanzar más, estos 6 indicadores de conversión te pueden servir.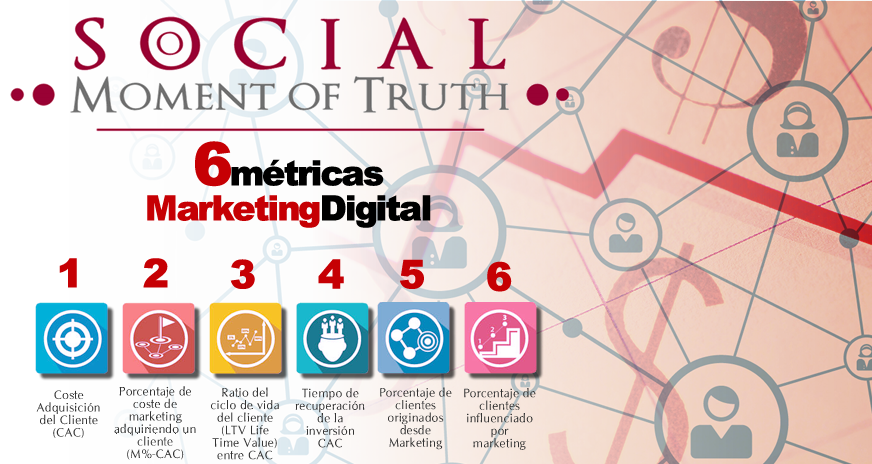 3. Construcción de la Matriz
Una vez se definen los datos a recolectar, en la matriz de SOCIAL MOMENT OF TRUTH podrás incluir nuevas variables adicionales a las mediciones sugeridas por la metodología.
Esta medición permite hacer Benchmark, estudios de Marketing enfocados a programática y entendimiento de audiencias fragmentadas.
Algunos de los datos de Marketing Digital que se recolectan en la matriz son: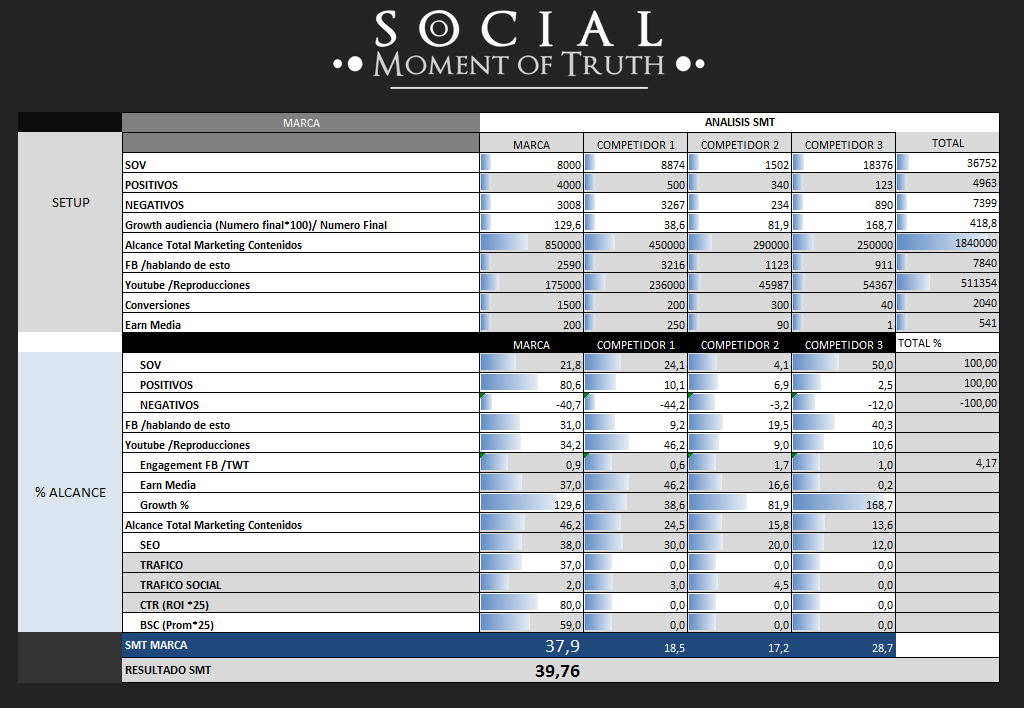 4. Elaboración del Estudio.
Version 4.1 Social Moment of Truth


Conoce nuestras agencias:
Cursos Marketing Digital
http://www.schoolmarketingdigital.com